By now a lot of people have known about MX Player APK. Unlike other video player app, MX Player comes with incredible features. If you want to download MX Player APK then it is available on Google Play Store. But, alongside you will get a bunch of spammy video player apps. So, here we are to provide a direct link to the latest official version of MX Player APK here in this post.
About MX Player APK
Before we proceed to the download, let's talk about MX Player first. MX Player is now considered the best media player in the video player market. For a free app, it offers features that exceed even the premium apps out there. It can play various kinds of videos irrespective of the format of videos and subtitles as well. If you are too busy, you can even play music in the background while you work. There is more to MX Player than meets the eye.
Features of MX Player APK
The following are the impeccable features I found on MX Player. MX Player supports windows 8.1 and 10 devices, download MX Player for PC or/and laptop from here.
Gesture Control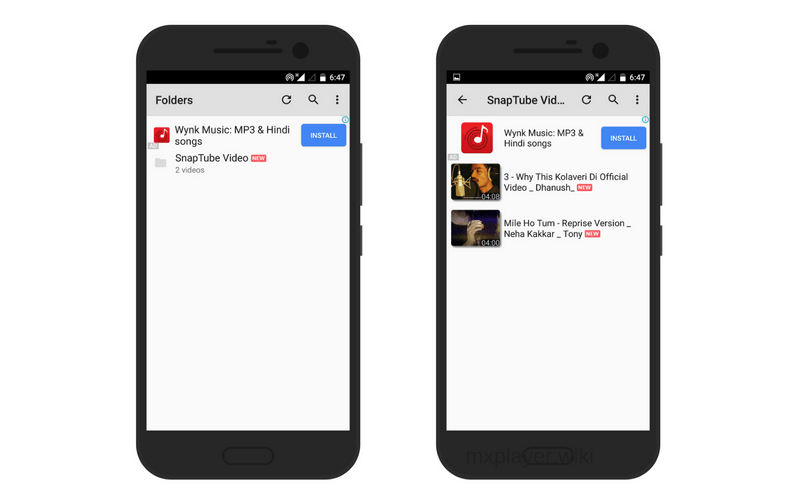 MX Player supports a variety of gestures that are easy-to-use, using which you can avoid multiple steps for certain functions. MX Player is the first Android media player that comes with a pinch to zoom in and zoom out. And, you can skip forward or go backward by swiping your finger right or left over the playback screen. It also has another feature (you should turn it on), which helps you play or pause the playback with a double-tap.
Kids Lock
Kids lock is the most useful feature of MX Player. When you think there is a chance to disturb the video playback due to accidental touches, you can turn it on. All you have to do is tapping on the lock icon given in the left-bottom corner. Once you do that, the playback will not be stopped until you unlock the screen.
Universal Subtitle Support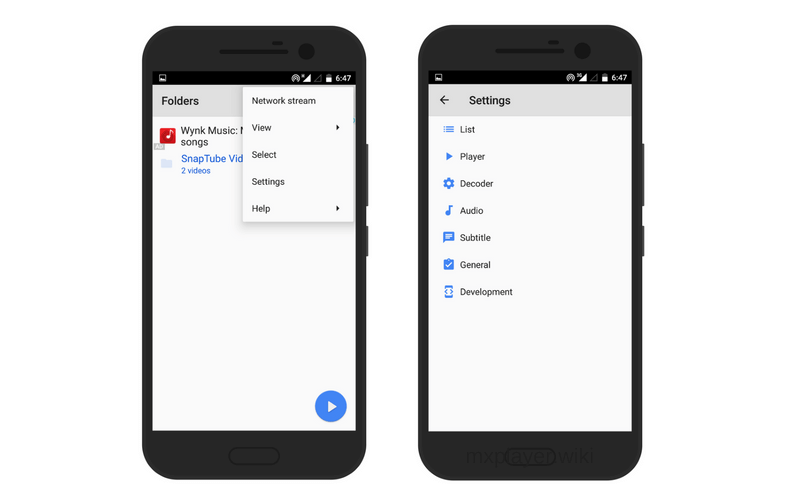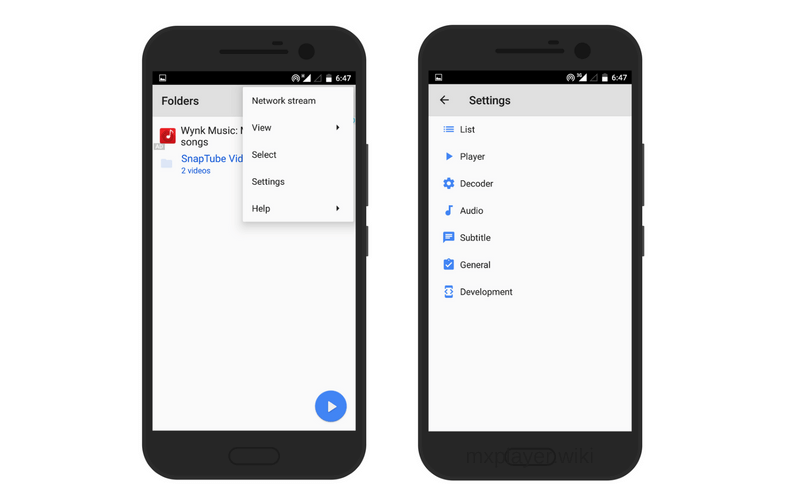 MX Player supports almost all subtitle formats. All you have to do is place the subtitle file in the same format where the video resides or load it from the app interface. MX Player also provides you with a facility to search for the appropriate subtitles. Moreover, you can skip, go back, reposition, and stylize them as well.
Network Streaming
Along with the local media playback, MX Player supports network streaming too. You need the video URL for that. Open the app, and hit the three-dots on the top-right corner. You will get an option named Network streaming. Hitting on it brings up a text field. You should paste the video URL into that field to start network streaming.
Resume Playback
Not every mobile video player has this function. But you will find this to have at most usefulness. Suppose you were watching a movie and you quit the app. But when you come back, you have to skip all the initial scenes you have seen. MX Player makes your job easier. It will ask you whether you want to resume or start over.
Background Audio Playback
What if you don't want to watch the video but love hearing the audio? Well, you need to open a video to audio converter.
No, MX Player has a background audio playback feature that makes it work exactly like a music player. You can hear the audio even after you hit the back button. If you notice no audio issue in the MX player, please download the MX player AIO Zip codec from here. Download and install these codec files on MX player to fix no audio issue easily.
Play Store errors make application installations a mammoth task. We have to find the appropriate APK file first. If you don't vigilantly make the selection here, you may end up having malware on your phone.
Download MX Player APK (Official Latest Version)
To download the app, you must click on the download button below. Then follow the steps to install this beloved media player on your Android device without hassle.
| | |
| --- | --- |
| Version | MX Player 1.61 Beta |
| File Size | 103.7 MB |
| Requirement | Android 5.0 and Up |
| Developer | MX Media (formerly J2 Interactive) |
Don't forget to check how you can download MX Player for PC and how to get MX Player Pro for free. If you ever have issues with the audio while playing videos in MX Player, get MX Player AIO Zip files and enjoy streaming!
Steps to download MX Player APK Latest Version
At first, check which version you want to download (Armeabi-v7a or Arm64-v8a). Click on the download button accordingly.
Once the app is downloaded on your device, open the app. It will open to the 'Local' screen.
Then the user has to give MX Player to access all the images, videos, and other media files on the device.
Click on 'Accept', and move on.
Then, you can proceed to the installation using the APK file. Use the above-mentioned link to download it.
The player will automatically finish installing and open the homepage. You can watch any video in MX Player easily.
If you want me to guide how to sideload applications on Android. Yeah, you should first turn Unknown Sources on by following Settings>> Security. Note: The second button is for devices running an Intel-based Android.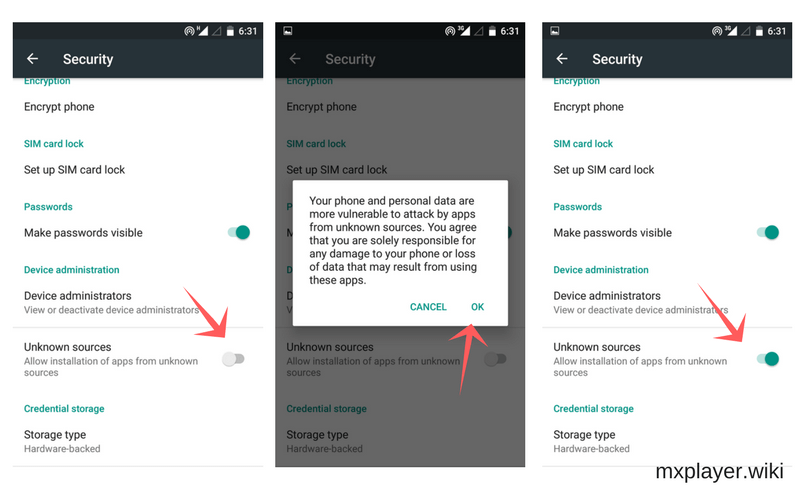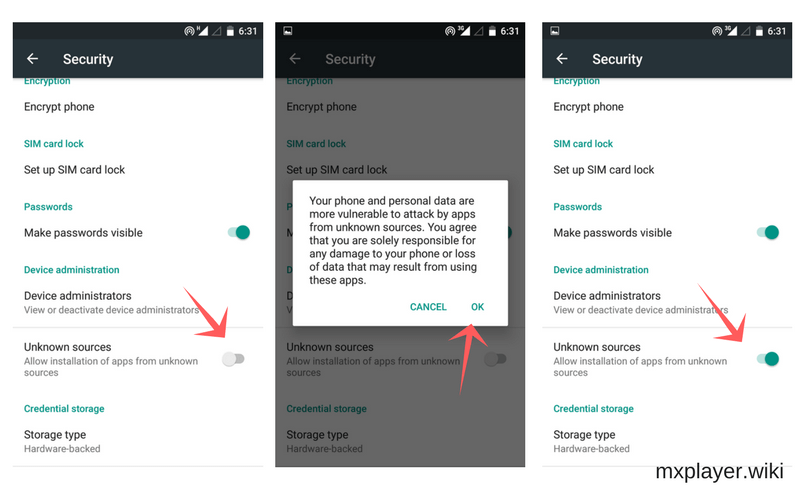 Now that you have installed MX Player on your device, you can enjoy your favorite videos on it. You can get MX Player on any Android device including Android TV. Recommended Read: Download and Install MXPlayer for Firestick.
FAQ
How to download MXPlayer APK
1. Use the link in MXPlayer APK to get the latest APK file of the MX Player app. In case you download it on your computer, don't forget to transfer the file to the phone.
2. Android needs you to enable a specific setting for the third-party app installation. So, you have to open the Settings and go to Security.
3. There, you can see a checkbox labeled Unknown sources. Make sure the option is turned on. In case it isn't, you must do it.
4. Now, go back to the directory where you have kept the MX Player app APK. Open the file to kick start the installation.
5. A few taps on the 'Next' and 'Install' buttons are all you need to finish sideloading the app on your phone.
Where to download MXPlayer APK
You may download MXPlayer APK from the MXPlayer APK page. Simply click on the download link on the said page, and the APK automatically saves in your device.
How to update MXPlayer APK
Visit MXPlayer APK regularly to check for updates. If you need to update your version, simply click on the new version on the said page. Download it and install; doing so immediately replaces your older version of MX Player.
Is MXPlayer legal?
Yes, MX Player is legal. It is not violating any copyright for that matter. In fact, over 500 million people have downloaded this app for its absolutely free service on top of excellent features.
How to use MX Player
When you have installed MX Player, it instantly finds your media records and aggregates them. Simply click on the document that you need to play; it will dispatch, and you can begin getting a charge out of the viewing. In the event that you have begun a video and were not ready to complete it, you will see a play symbol next to it on your rundown, so you can without much of a stretch beginning from the latest relevant point of interest.
MX Player likewise marks records that are new and you have not watched; this makes it simple for you to screen your survey. When you are playing a video, there is additionally a lock choice so you don't inadvertently change volume or brilliance. You can include captions also utilizing the menu button. The best thing is you can have MX Player for when you are on another application.
What is MX Player?
MX Player is the best media player out there as it bolsters a wide range of video configurations and captions designs. It is free yet offers amazing highlights and video quality. You can have it introduced on your cell phone or utilize an emulator on your PC.
The Bottom Line
MX Player is considered the best media player out there not for no reason. It is feature-packed: it plays various media forms and supports massive variations of subtitles. Best-ever, it is a free app. Maybe for the same reason, you are searching for the harmless latest APK for MX Player. Here, you are going to get the same. Download MX Player now and experience power when playing your movies, series, or music. I hope you downloaded MX Player APK. Don't forget to leave your thoughts below.