MX Player is so far the best Android media player. We can find tons of features on it, which haven't even made the cut to desktop players. For the same reason, many computer users want to use MX Player on their systems.
Here in this article, you will know how to run MX Player on your computer, so that you shouldn't have to rely upon other players with limited features.
Download MX Player for Windows PC

You can use this same method for using mx player on your laptops, PC, notebook, netbook or any Windows 7/8/10/8.1 computer.
I have got two different methods here. You can choose the one that fits you the best.
Using an Android Emulator
An Android emulator is simply an app player, using which you can run any Android app you want. The well-known emulator for Android is Bluestacks. You can also use KOPlayer as well.
Here, I will let you know how to run MX Player for PC using Bluestacks.
Step 1: You have to download the Bluestacks app player first. The software is available for free to download. But before you download, have a look at the requirements.
Requirements for Bluestacks
You must be an Admin on the PC.
2GB of RAM/main memory.
4GB of disk space
Updated drivers
Step 2: Open the installer and you can finish the process as usual. Once the installation finishes, open the software.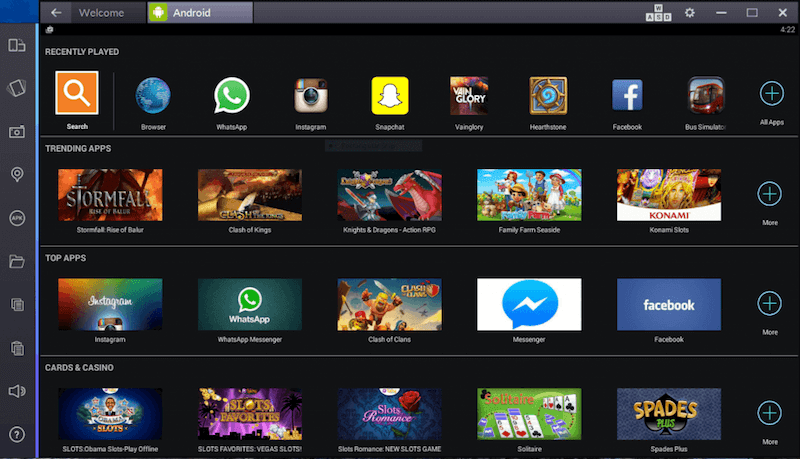 Step 3: You can see a search button on the interface. Click on it and search for MX Player. Of course, you won't get the app. Instead, you can see another option saying Search Play Store for MX Player. Use it.
Step 4: Don't hesitate to sign into your Google account. After that, you can see official Google Play Store page. Install the app like you do on the phone.
Once the installation finishes, you can see the app on the home screen of Bluestacks. It will stay there forever unless you choose to uninstall.
Alternatively, you can download MX Player APK or download mx player pro apk and open it with Bluestacks to finish the installation as well.
N. B. –
For Windows 8.1 and Windows 10, J2 Interactive has developed an official version of MX Player. You can install it from
here
.
Using ARC Welder
If your system or Windows laptop isn't compatible with Bluestacks, you can use ARC Welder to run MX Player on it.
Step 1: ARC Welder is a Chrome extension. So, you can use it universally no matter which Windows version you use. Open the following link from Chrome browser.
Step 2: Click on the blue Add to Chrome button and then select Add app from the upcoming small wizard.
Step 3: You have to enter chrome://apps into the address bar to see all the installed apps on your chrome browser. Click on ARC Welder from there.
Step 4: Then, you should select 'Add your APK'. Browse to the appropriate APK file on the file selection box that pops up.
Step 5: You can play with a few configurations at this step. Or, you can leave them as normal. Finally, hit Launch the app.
Also check MX Player AC3 Codec Files Download.
You have got three different ways to use MX Player on your Windows PC/ laptop. (Check N.B. for the third method). Let us know which method you followed to install mx player on PC, we would love to hear from you.